About Us
Why Choose Cats Only Veterinary Hospital?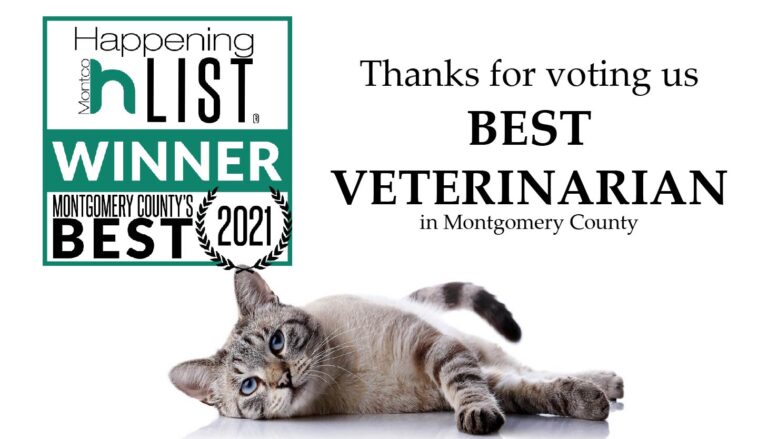 Dr. Ask, cat, cats, animal, pet, vet, veterinary, doctor, hospital, clinic, exam, vaccine, prevent, prevention, surgery, laser, laser surgery, cold laser, boarding, pharmacy, x-ray, radiograph, lab, dental, dentistry, teeth, cleaning, extractions, spay, neuter, declaw, best vet, Montgomery County, 2021 winner, best vet, best vet in montco 2021
Our Philosophy
We strive to provide comprehensive, compassionate, high-quality feline veterinary medical and surgical care with cutting edge technology to ensure that our patients lead healthier, happier, longer lives. We put this philosophy in motion in a modern, clean and caring environment.

Our Commitment
Each and everyone one of us is here because we care about cats. From our receptionists to our doctors, we all understand that each role in our hospital is crucial to proper health care. Our hospital is staffed with caring individuals that have dedicated their professional lives to providing quality health care to our feline patients. Our staff shares in the love and compassion you have for your cats. To us, our cats are part of the family and they make our lives more enriched and complete every day. As a result,

We are committed to providing you and your feline family members with comprehensive, compassionate, high quality feline medical and surgical care.

We are committed to continue to evolve to incorporate new veterinary knowledge and technology for the benefit of our patients.

We are committed to exceeding our client expectations each and every time.

We are committed to strengthening the human-animal bond between you and your feline family members.

Our Guarantee
We understand the importance of a healthy, trusting relationship between our hospital and clients. Without this strong relationship, your expectations are not met and it may be difficult to provide adequate health care. In an effort strengthen the bond with you, our valued client,

We guarantee to provide you with an itemized Medical Plan at each visit. Our Medical Plans are tailored to each individual cat and outline the associated costs for each itemized treatment and service.

We guarantee to explain our recommendations to your satisfaction. We know that health care can be confusing, especially when your feline family member is unwell. Our goal is to explain our recommendations without too much medical terminology, why we recommend the specific treatments and services, and what you should expect as you follow through with our recommendations.

We guarantee to put our patient's best interest first. As veterinary medicine continues to advance, specialized care may become required. Our hospital works closely with specialists that have advanced degrees in their area of expertise that may include ophthalmology (eyes), dermatology (skin), cardiology (heart), oncology (cancer), or advanced surgery. Our goal is to provide our patients with the best care possible and we may achieve this goal by working with the specialists

We hope that these guarantees will meet and exceed your expectations. Each of our clients has a different expectation and desire from our hospital. We hope to not only develop a trusting relationship with you, but determine what your specific expectations are and tailor our Medical Plans to meet them.

We are AAHA Accredited
We are a member of the American Animal Hospital Association (AAHA). What does this mean? Our hospital must pass extensive inspections to verify that our hospital is practicing high quality medicine and is up-to-date. Therefore, you can rest assured your cat(s) are receiving the best health care possible. For more information, please visit their website.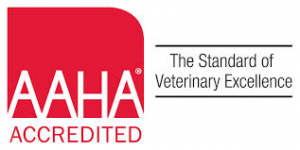 Why only cats?
As veterinary medicine continues to advance in knowledge and technology, it becomes imperative to offer the highest quality medicine to our patients and continue to stay on the cutting edge of feline internal and surgical medicine. Here at Cats Only Veterinary Hospital, our staff have devoted their lives to the health and well-being of cats. Everything we do is cat specific. This translates into a specific, cat oriented approach to our patients and provides a unique perspective when evaluating and treating cats. Our staff believes this focus translates into better feline health care and treatment. Additionally, a cat only hospital provides a quiet, calm, cat-oriented environment to make our patients as comfortable as possible.


The choice is yours!
We know you have many options, often times too many options, when it comes to providing health care to your feline family members. We also know it is very difficult for you to choose between veterinary hospitals, in the same way that it is difficult to choose a pediatrician or a dentist. Fortunately, you do have a choice. We hope that you choose Cats Only Veterinary Hospital for your feline health care needs. How can you decide? Contact us. Ask questions. Visit our hospital. Give us your expectations and desires. Only then can you decide if we are a good fit for you and your cat's health care needs.