Boarding
Leaving for a vacation? Visiting family for the holidays? Need to travel for a business trip? Worried about your feline family members while you are away? Don't be! Our cat friendly, quiet, cozy boarding facility is the Purrrrrfect choice for your feline family member(s) while you are away.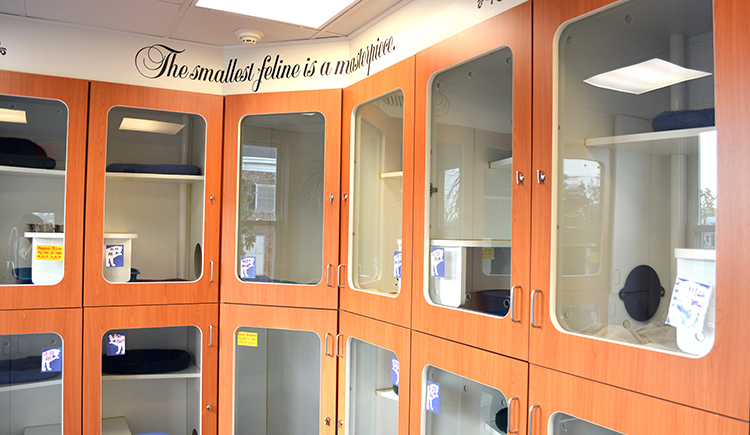 Please stop by and take a tour. Some of our boarding features include:
3 level cat condos
Air is never recirculated
Soft, comfortable cat beds
Filtered water
Window views
Instagram & Twitter updates
We require all of our boarding patients to have the following
to ensure our boarding facility is free of disease:
What can I expect when my cat(s) board at COVH? Our boarding facility is run by our compassionate, professional, well-trained staff. You are encouraged to bring your cat's current diet, their favorite food/water dishes, favorite toys, favorite bedding, etc. We strive to create an environment as close to home as possible to reduce stress while they are away from their family. If your cat requires medications or treatments, our technicians & assistants will be able to administer your cat's specific treatments and monitor your cat's progress while they are staying with us.
All of our boarding patients are weighed every other day and monitored for any significant weight changes. If there is an issue with any of our boarding patients (i.e. vomiting, diarrhea, sneezing, weight loss), a doctor is available to evaluate the patient. You will be called if we have any concerns or recommendations.