Meet Our Team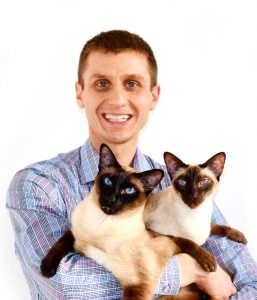 Dr. Erik Ask
Dr. Erik Ask's destiny as a feline only veterinarian was decided very early in life by his first Siamese cat, Flicka, as his crib was her preferred sleeping spot. Since those early months, Dr. Ask's life has been cat oriented. His cat preferred life was made official in 2004 when he received his Degree in Veterinary Medicine from Cornell University. He has practiced feline exclusive medicine since graduation in several exceptional feline hospitals along the east coast. During this time, he had the unique opportunity to hone his feline medical & surgical skills and incorporate the latest veterinary technology into his medicine. He became the owner of Cats Only Veterinary Hospital in 2008. Dr. Erik Ask lives with three Siamese cats Cashew, Darwin & Bo-Pah.
Professional Degrees:
Bachelor's Degree in Biology & Animal Physiology – Cornell University 2001
Doctor of Veterinary Medicine – Cornell University 2004
Professional Associations:
AAFP (American Association of Feline Practitioners)
AVMA (American Veterinary Medical Association)
AAHA (American Animal Hospital Association)
Special Interests:
Laser Surgery
Internal Medicine
Pain management
Senior medicine
Dentistry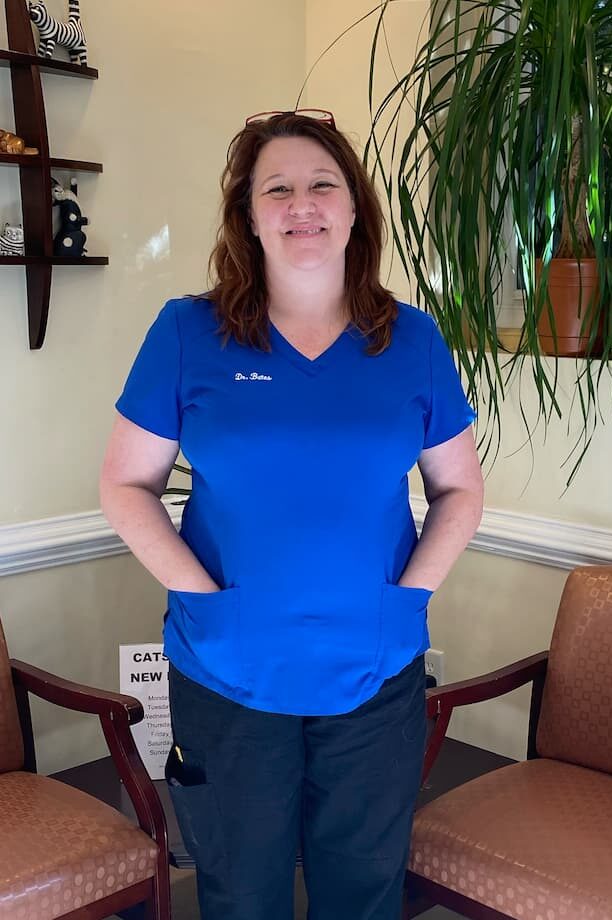 Dr. Corrie Bates
Dr. Bates is a native of Southampton, Pennsylvania and comes to Cats Only Veterinary Hospital by way of Mississippi State University College of Veterinary Medicine. Dr. Bates graduated from MSU-CVM in 2000 and stayed at Mississippi State University an additional year for an internship in small animal medicine and surgery to further hone her veterinary skills.

Dr. Bates has always had a passion for cats since she was a young girl. Dr. Bates knew she wanted to be a veterinarian at a very early age; before she could even say the word "veterinarian". Dr. Bates loves cats so much that by the age of 5 Dr. Bates got her very own kitty! Dr. Bates has a special interest in fear free feline friendly handling techniques, feline critical care, pain management and helping the obese pet or non obese pet with proper nutritional food choices.

Dr. Bates shares her home with 5 indoor only cats, 1 outdoor cat, and 2 terrier mix dogs as well as her 2 human children. In her spare time Dr. Bates likes to listen to music and sing, garden, snuggle with her pets, and watch the Phillies and the Eagles.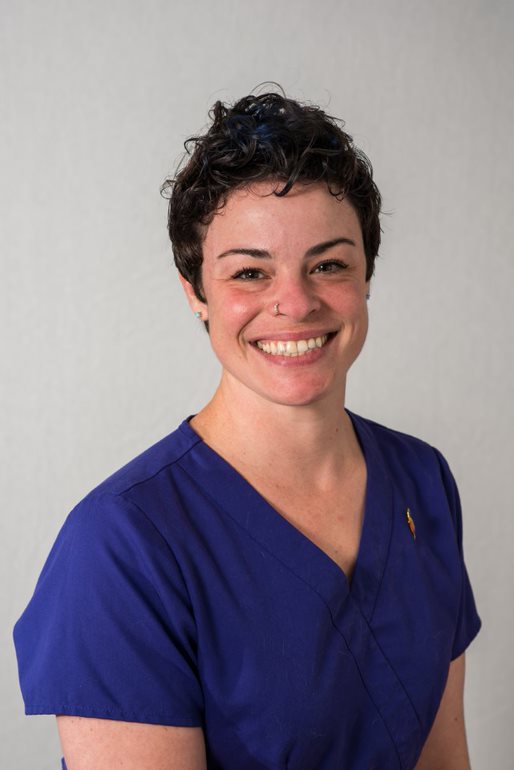 Leah
Veterinary Nurse
Our veterinary nurse Leah has been in the human health world since 2013 and recently transitioned to the Veterinary field and loving it. In her spare time, she enjoys dancing, learning and creating a variety of art. She is a lifelong animal caretaker, with a special love for cats and has been a proud cat mom to stray and rescued senior kitties.
Alicia
Veterinary Nurse
Our veterinary nurse Alicia has been in the veterinary field since 2021 and graduated with her Veterinary Assistant Certificate in 2022 . She has always loved animals, especially cats, and is loving working with them daily. Alicia is also a cat mom to Cornflake.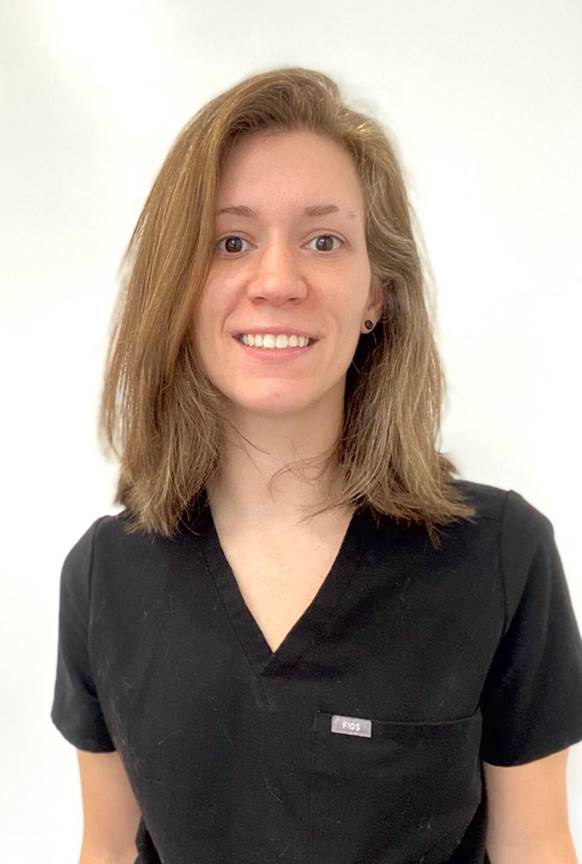 Carly
Technician
Carly has been working in the veterinary field since 2012 and has been with Cats Only since 2017. In her spare time she enjoys playing ice hockey & recording music as a multi-instrumentalist. Carly lives with her dog, Benita, and 4 cats: Cafrin, Hank, Bae Jae & Baby Cat a.k.a. Beef.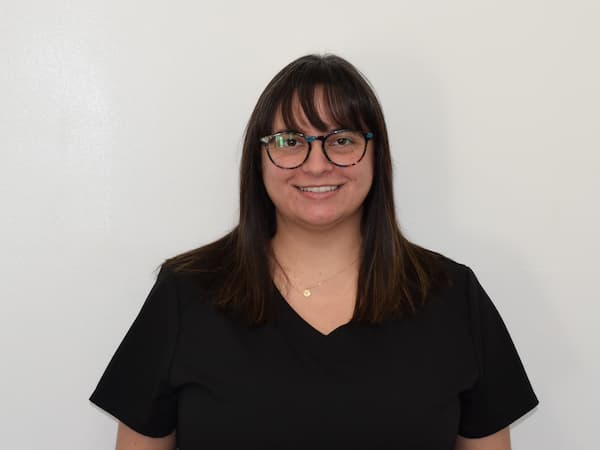 Leeanne
Receptionist
Our receptionist Leeanne has been in the human health world since 2005 and transitioned to the veterinary field in 2021. She is currently studying to be a veterinary assistant. She is cat mom to Orange, Kiley, & Kaylee. Laura
Receptionist
Our receptionist Laura has been in the customer service filed since 2019 and transitioned to the veterinary field in 2022. She has always had a passion for animals. She is a cat mom to 4 cats: Poe, Luna, Lily, and Pippin.